Paparimu Primary School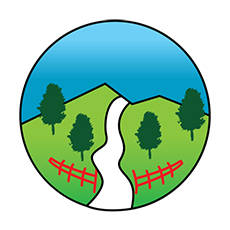 [Years 0 - 8, Roll 40]
---
Paparimu School – a full primary with 2 classrooms and approximately 40 students is situated in Paparimu beneath the Hunua Ranges, handy to Papakura, Pukekohe and Bombay.

Our wonderful Principal of the past eight years is heading off on a new adventure, leaving a long legacy for the new principal to further build and grow.

Paparimu School is a vibrant semi-rural school that has celebrated its rural heritage since 1899. Our new Principal should be a community minded person willing to be involved with community activities including AG Days.

There is a "small school" culture that the staff and community are proud of, and the new Principal would be expected to support this (see www.paparimu.school.nz.)

In this Teaching Principal position, there will be 0.4 release, plus additional days to support the PLD of our new leader. The new Principal will be expected to understand and respect our journey over the past decade and build on our many successes going forward.

Our new Principal will be a:
Effective Class Teacher and a student-centred school leader.

Visible, approachable, engaged and available leader with great relationship skills and resilience

Fantastic communicator and collaborator with stakeholders.


Application Schedule
(please note that the application is being re-advertised, the new dates are below)
Applications should be as described in the application pack letter and received by e-mail.
Applications close Monday 9 May 2022 at 5.00 pm.
The interview will be on Saturday, 21 May 2022.
To visit the school, make an appointment with Lynda by emailing This email address is being protected from spambots. You need JavaScript enabled to view it.
The position starts day 1, term 3, 2022.
How to apply
The two essential application form must be obtained from Ngaire Jermaine of Kea Education at This email address is being protected from spambots. You need JavaScript enabled to view it..
Documents for the Application:
School Website
Applicants should also study the school's website: http://www.paparimu.school.nz/