Lynley Rawston
I have had over 30 years' experience in education. This experience has entailed a journey up the North Island.
I started in Wellington as a very new teacher before I moved to Masterton in the Wairarapa. I lived there for 20 years. I taught in a number of schools that culminated in becoming a Deputy Principal. At this time I also worked with
I now live in Hamilton where initially I worked for the Ministry of Education working with schools to enhance student achievement. I then made the decision to work independently as a consultant to schools. I am very pleased I have made this step. It gives me the flexibility to respond to a school's needs in a way that is specifically tailored to their unique culture.NZQA on the introduction of NCEA as well as working with the local teaching training programme. It was while I was in the Wairarapa that my husband and I had our 3 children. Being a parent is a great way to enhance a new educational perspective. My next move was to Taranaki where I was a Principal for 7 years. It was hugely satisfying and demanding.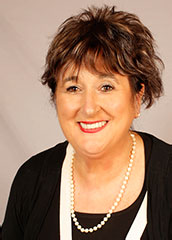 I have a particular interestt in working with schools around the type, amount and interpretation of the assessment data they need to drive spirals of inquiry for constant school improvement. This interest extends to the way that assessment data co-ordinates school achievement targets, appraisal and professional development. I see leadership in schools as a key to improvement and coaching as a key element in building this capability in schools. To build my own capability in this area I am currently training as a coach with GROWTH coaching Australia. These skills have already added more depth when I work with schools. I have recently started to use twitter to keep up to date and to be part of a global learning community. I have accessed some very good material.
I decided to become an associate of KEA education in part because of the very high calibre of the other associates. The other benefit is when I work with schools I can bring with me the expertise, experience and wisdom of these associates. A win-win situation.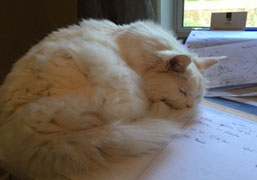 I have recently been approved by NZSTA to be a provider for PLD to BOTs as well as by the Ministry of Education to provide statutory interventions.
I have an office assistant, Daisy. Daisy's idea of filing is to drape herself across the papers on my desk and sleep in the sun. A good job if you can get it!
---
Contact Lynley on: 021 32 3011 or email This email address is being protected from spambots. You need JavaScript enabled to view it.
---