KEA Conservation Trust
The kea is our native alpine parrot – in fact, the only alpine parrot in the world - and is at risk of extinction as there are only a few thousand left. The Kea Conservation Trust works to preserve and protect these unique birds that are regarded as one of New Zealand's taonga.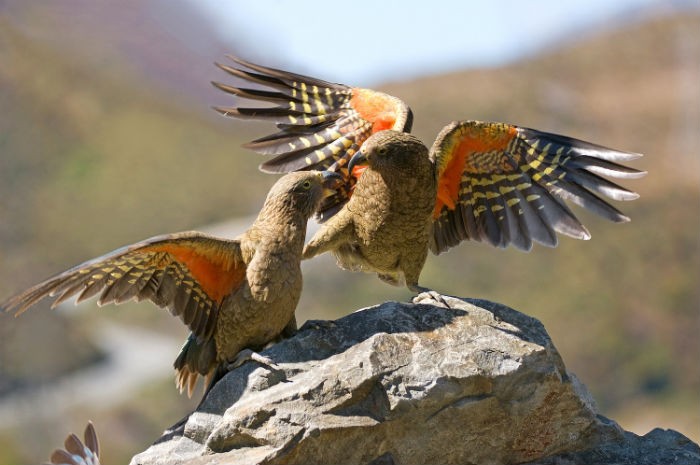 The Trust's website is a superb resource for individuals and schools that wish to learn more about the kea and, perhaps, to do something to support the Trust's work.
The website has many examples of activities for children, groups and classes to engage in that are educational and fun.
There is also the opportunity to assist the Trust's work as a class or a school project by being a donor. There are various levels of being a donor from Greenstone [$100 -$999 to Diamond [which is a lot!]. A class fundraiser can easily raise enough funds to gain a Greenstone level while the kea benefits and young learners get to do something that contributes to the protection of our kea.
Please don't leave this page without having a look at the superb website of the Kea Conservation Trust – www.keaconservation.co.nz.
The image of the two keas on this page is "Kea at Arthur's Pass, by Andrew Walmsley" of the kea conservation website.