KEA Webdesign
Lift your profile with a smart website from Saxer Design
Let your website reflect the unique character of your school.

Ease the workload of your administration team by providing vital information online.

Use the latest technology to look great on desktop and mobile devices with a 'responsive' design'.

Get a world wide presence that welcomes your visitors in their language by using our multi lingual technology
Tell your story with photographs and video
Every school is unique and excelles in it's own way. We come to your school with the brief to filter out exactly your special character in a visual manner.

Videos deliver the closest experience to a 'real visit' to your school.

Portray the unique culture and atmosphere of your school across different languages using the power of visuals and music.
Streamline your presentation to the world cross - media
Let us help you market your school in a professional way to your community and the world.
We streamline the look of every document that leaves your school, prospectus, forms, letters and business cards up to gazebos. This polished look makes you easily recognisable in the community and pupils and teachers proud of their school.
Working with schools is a part of my work, which I really enjoy. It's important to enable a school to present themselves in a professional way and to easy the workload on their admin staff. The international market is an area that requires marketing expertise, so I like to attend conferences about this subject to be able to consult my schools appropriately.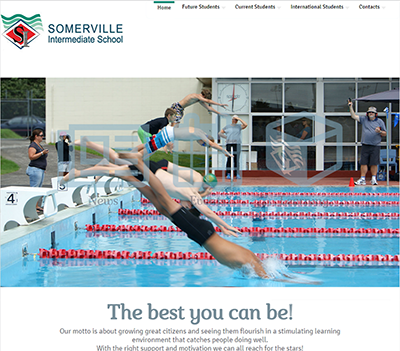 www.somervilleintermediate.school.nz
""... She (Britta) worked in a very collaborative manner in order to ensure that the school had a real sense of ownership in the process and finished product. We are very proud of our school's website and it is generating rapidly increasing numbers of visitors. It has become a valuable part of our community strategy.
I can recommend Britta as a creative, dedicated person with the skills to help schools achieve a highly successful and effective website."
David Ellery
Principal, Somerville Intermediate, Auckland
---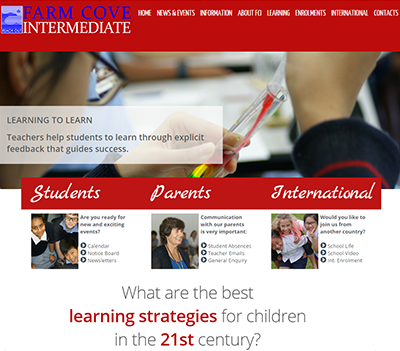 www.farmcove.school.nz
"... contracted Britta to create a video to use as a marketing tool. The result was a really comprehensive reflection of our school and it has received such a positive response from all viewers that we are now working with her to create an updated version.
I highly recommend Britta as she is keen to reflect the school's vision and philosophy yet she employs her creative skills and initiative to create an outstanding product."
Linda Harvie
Principal, Farm Cove Intermediate, Auckland
---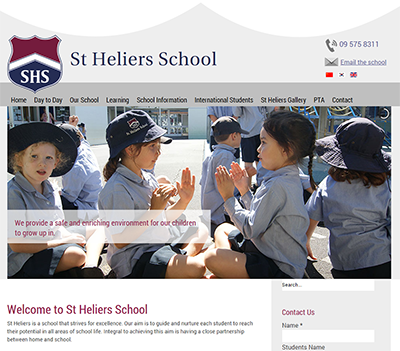 www.stheliers.school.nz

"Britta was recommended to me by a fellow Principal and we could not have been happier with the way Britta worked with the school. Britta understood the look we were after for our website and translated that into a great website that captures all the special features of St Heliers School. I thoroughly recommend Britta as an excellent web designer who works in a professional, friendly and collaborative manner."
Craig McCarthny
Principal, St Heliers School, Auckland