Heather Frost
I have worked in numerous schools in South Auckland, specifically in the Manurewa and Papakura areas. At the end of 2018 I resigned from the Principals position at Hunua School in Southeast Auckland. This is a U4 full primary rural school.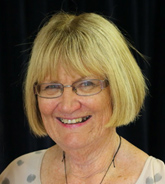 After 16 years as principal at Hunua I decided I would like to support schools in a management role, whether it be principal and Deputy principal appraisals and appointments or in a mentoring role.

I want to pass on the knowledge and experience I have gleaned on my journey – particularly as I was principal in a rural school and understand how you can feel more isolated there than when working in urban schools.

I have also taught in urban schools in West Auckland, Tauranga and South Auckland.

I have personally enjoyed mentoring and coaching members of my teaching team to gain knowledge in management and encouraging them in their desire to become leaders as well as effective practitioners.

I am keen to develop a school culture that enhances teaching and learning and the effective induction of young teachers into the profession.

I have a particular interest in EOTC and the demands around health and safety in this regard.

I enjoyed working with the Springboard Trust to develop effective strategic plans for my school that were easy for all to understand and also ensured all parts of the school community had the opportunity to feel involved and valued.

In my leisure time my husband and I enjoy skiing and boating and spending time with our children and 3 grandchildren. We enjoy travelling and use every opportunity to visit our other grandchildren in the U.K.
---
Contact Heather on: 0272924880 or This email address is being protected from spambots. You need JavaScript enabled to view it.
---