Terry Hewetson
At the beginning of term four 2015 Terry resigned from the Principals position at Glen Eden Intermediate School in West Auckland. Glen Eden Intermediate is a U8 school with 1040 pupils.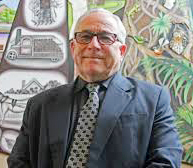 After twenty six years at GEIS he has decided to work with Boards and Principals in a leadership and management role. He has been a Principal of four schools in the Primary area. His career includes the principalship of four schools including a contributing school, two full primaries and an intermediate. He has a long career of 48 years in education.
In 2009 Terry was seconded to the Auckland University to work in Team Solutions as a Leadership and Management facilitator. He worked alongside Boards and leadership teams assisting with the introduction of National Standards and the development of Charters.
In 2001 he was selected by the Woolf Fisher Trust for the inaugural trip to Canada, USA and the UK to research Principals professional training needs. This research topic was the beginning of the Woolf Fisher Primary Principals travelling awards. In 2006 he attended Harvard Summer School as part of his second research fellowship.
From 2005-2008 Terry was the Chairperson of the Auckland Primary Principals and ASB Travelling Fellowship Trust Board. In 1996he was selected as a Travelling Fellow and researched the Monitoring of new curriculum implementation.
In 2010 he was elected the President of the Auckland Primary Principals Association. He was on the executive for three years. He has been President of local associations.
Terry is passionate about striving for quality education for every student with a special interest in change management and school improvement.
---
Contact Terry on: 021 271 9001 or email This email address is being protected from spambots. You need JavaScript enabled to view it.
---