If you voluntarily provide personal information (eg, through email or forms), we will keep that personal information secure and will not disclose it to any third party
without your express permission. Any personal information supplied will only be used for the purpose for which it was provided or permitted by the Privacy Act 1993 or otherwise required by law.
If you want to check personal information that we hold, or request the correction of that information when required, please email This email address is being protected from spambots. You need JavaScript enabled to view it.
For information on privacy, please visit the Privacy Commissioner's website
Cookies
Browser cookies are small files that are sent by a website and stored on your computer's hard drive. Cookies are used by this website to provide KEA Education with information about site usage and to help us improve our website.
Cookies from this site are not used to gather any personally identifiable information. The information we collect includes the date and time you visited the site, your IP address, the pages you accessed on our site, the search terms you used, details about your operating system (eg, Windows 7, Mac OSX) and your web browser (eg, Firefox or Internet Explorer).
The data is collected and aggregated for KES Education by Google Analytics, a measurement and research service. You can find out about Google Analytics privacy policy in their Privacy Center .
You can manually disable cookies at any time - check your browser's "Help" to find out how. This will not affect your ability to view this site.
Security
Security of your personal information KEA Education takes all reasonable steps to ensure personal information it holds is protected against misuse, interference and loss and from unauthorised access, modification or disclosure. KEA Education may hold personal information in both hard copy and electronic forms in secure databases on secure premises, accessible only by authorised staff and Board of Trustees members of the school you applied to. KEA Education will destroy or de-identify personal information in circumstances where it is no longer required, unless KEA Education is otherwise required or authorised by law to retain the information.
As the KEA Education Site is linked to the internet and the internet is inherently insecure, we cannot provide any assurance regarding the security of transmission of information you communicate to us online. We cannot guarantee that the information you supply will not be intercepted while being transmitted over the internet. Accordingly, any information which you transmit to us online is transmitted at your own risk.
Please use your loging details to access this area.
For questions regarding the access please contact This email address is being protected from spambots. You need JavaScript enabled to view it. or This email address is being protected from spambots. You need JavaScript enabled to view it.
Find below our current vacancies.
Henderson Primary School

Position available: U4 Principal
- Roll 200, position commences term 4 2016
- Applications close at 5.00 pm on 18 July 2016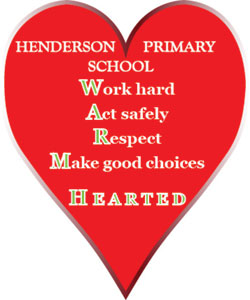 Our highly respected principal has won a promotion. The search is on for his successor who must be willing to maintain our fantastic learning culture and to nurture the young people of our well-resourced family-orientedschool [Year 1-6].

We are searching for a passionate highly professional leader who can share a vision, articulate clear expectations, act with integrity and have a positive impact on our children's lives. We want a leader who is prepared to be highly visible in our fabulous school community and foster great relationships within that community.

Are you a caring leader who is approachable and able to relate to everyone associated with the school using superb communication skills?

Our vibrant school, which opened in 1873 celebrates and promotes bi-culturalism multi-culturalism, inclusiveness and student voice. Our children are thoughtful, positive, confident learners and we know our new principal will love them as do our team of dedicated, passionate teachers.
How to apply
Application packs – including the application form - can be obtained from:
– for the essential application form contact Alan Jermaine of Kea Education at This email address is being protected from spambots. You need JavaScript enabled to view it. or phone or text 021-119-3309.
For a confidential chat about the school phone Terry Hewetson on 021-271-9001.

PDF Applications should be as specifically described in the application pack letter and received
by e-mail. Referee reports are only asked for short-listed applicants.

Applications close at 5.00 pm on 18 July 2016. Applicants will be contacted on 7 August 2016.
The interview date is 13 August 2016. The position commences term 4 2016.
EFFECTIVE PRINCIPAL APPRAISAL AND PROFESSIONAL APPRAISERS.
The Education Amendment Act [2013] s16 replaced s75 of the Education Act 1989 regarding the "controlling the management of a school." The Amendment title of the section has a slight shift of nuance from "controlling the management" to having "functions and powers of a board". The main body of s16 [1] reads the same: "A school's board must perform its functions and exercise its powers in such a way as to ensure that every student at the school is able to attain his or her highest possible standard in educational achievement." From this 2013 amendment we see Boards now being encouraged – if not something stronger – to place more emphasis on principals' appraisal having a greater emphasis on learner achievement. If there is any coincidence between the introduction of National Standards in 2010 and this Amendment it is unlikely to be accidental. It is clear that among other things - such as the principal's professional standards, the registered teachers criteria, the schools strategic and annual plans and the principals' job description – importance must be given to the principal's influence on raising learner achievement in that person's school.
This concept is reinforced by Best Evidence Synthesis in The Impact of Leadership on School Outcomes by Robinson, Lloyd and Rowe who found that the items used to "measure school leadership revealed five sets of leadership practices or dimensions: establishing goals and expectations; resourcing strategically; planning, coordinating, and evaluating teaching and the curriculum; promoting and participating in teacher learning and development, and ensuring an orderly and supportive environment."
These practices are well aligned with the professional standards of both primary and secondary principals. While much of the day to day management of a school's curriculum may well be delegated to another person in the school's management team – often known as the "curriculum director" - there is no doubt that the principal must be the school's curriculum leader – and be seen as such by the school's teachers - and work closely with the curriculum director and other staff delegated to lead, say, curriculum learning areas. This means "hands on" rather than "hands off". "Hands on" includes being visible in the school and especially in classrooms observing. Principals are expected to accept responsibility and be accountable for student achievement as no one else can do what the principal is employed to do.
Given the premise of the principal being the school's curriculum leader then it follows that there is considerable value for the principal to have a professional educator – one example being a retired principal – working as an external reviewer. This thought is supported by the Ministry of Education's The Guidelines on Performance Management Systems that require "that an appraiser is a professionally competent person." This simply doesn't happen often enough for a number of good reasons.
Many schools have a cycle of appraisal whereby every three years a professional educator appraises the principal but in the other two years someone else - like the chairperson or a trustee - does it. One may well ask the question "is the trustee delegated to the role of appraiser a "professionally competent person" as the Ministry requires? The reason often given for this "non-professional" cycle centres around a school's finances and the reluctance to pay the fee of a former professional. These professional consultants will often work at a lower hourly rate of remuneration than 2 consultants in the business world – let alone a contractor for, say, ICT advice or services! This writer believes this is false economy because a good professional consultant can have a positive effect on a principal's performance, which can lead to learner achievement improving. Seen in this light a consultant's fee is more of an
investment in a school and its children, rather than an irksome expense. Who, but a professional educator, can fully understand the inquiry approach to teaching and learning and what it looks like in practice including the nuances involved in working effectively in inquiry with young learners. Who, but a professional knows what effective feedback and feed forward looks like?
There is no doubting that in some locations in New Zealand there is an acute shortage of suitable education professionals and, through no fault of their own, schools are forced to use the best resources available to them. Such resources may well include a "suitable" – however one might describe that term - layperson living in the area. In some situations two principals may find themselves appraising each other – a practice that is frowned on for obvious reasons ["conflict of interest"]. A distinct improvement on this is to bring in a third principal so none of the principals involved are appraising their appraiser. This is not ideal - but better than just two principals. Small schools, especially in rural areas, undoubtedly experience difficulties finding a suitable external appraiser and also in paying a suitable fee.
Larger schools enjoy "economy of scale" with their finances. Up to the late 1980s there were professional advisers for principals and teachers in rural areas called, unsurprisingly, "rural advisers". These professionals were selected for their track record in school management and were the prime support for rural principals. Alas, gone but not forgotten. It would be Utopian to have in selected rural areas such a team of professional educators who are funded by the Ministry of Education for support and appraisal.
A professional consultant employed to appraise the principal is an agent of the Board and takes direction from the Board as the school's governing body. The direction may well come from the school's policies, strategic and annual plans if not in discussion with the Board. The appraiser is familiar with the professional standards of a principal, the registered teachers criteria and, generally, the typical job description of a principal. What they may not be familiar with is the school goals and the personal goals of the principal they are appraising. It is very helpful if the principal's Performance Agreement is a comprehensive document that encompasses all of these matters so the appraiser has total clarity about the process and what they might have to be "measuring".
Principal appraisal conventionally has two purposes – accountability and developmental - and it seems to this writer that a professional educator has more to offer the appraisee in terms of the developmental purpose for they would have a better idea about "what to change", "where to next" and knowledge of where to source the support that the principal needs. This leads quite naturally on to the principal's professional development arising from the appraisal and this requires the Board to adequately provide for the principal's professional development not only to support perceived gaps in the principal's knowledge or expertise but for meeting the challenge of new research that has a bearing on the direction of the school's curriculum and the pedagogy of the teaching staff. I believe that trustees have come a very long way in that regard and value the principal's professional development as essential for the improved achievement of the school's learners. The writer recalls one Board in the early 1990s who told their newly appointed principal that "they didn't budget for the principal's professional development as he didn't need it being, as he was, at the top of the profession as a principal." Happily this is not an issue these days.
A concept that is known to have considerable merit in appraising a principal effectively is consulting all of the school's stakeholders to get a complete all-round picture - usually known as 360°. To be very inclusive the stakeholders should include senior learners of a school, support staff, teachers, parents and the Board. Of course surveys would have to be designed specifically for each stakeholder. It seems best to separate support staff from teachers because they do have different roles in the school and experience the principal differently from teachers. Trustees could be surveyed as parents as well as for being trustees because they fulfil two distinct roles.
There is also merit in surveying people of agencies external to the school as in Partnerships and Networks and these might include iwi, a supporting agency or a school that your school contributes to. The value of doing surveys before having meetings with a sample of stakeholders is that discussions are informed by the survey results so that issues may be teased out for a more complete understanding.
Appropriate items for the survey can be developed through the five sets of leadership practices [BES paragraph 2] and the professional standards.
The final appraisal report should have no surprises for anyone. The writer's approach to report writing is developmental or incremental. After each visit – performed to an agreed agenda with foci for each visit – the report is written up to that point and then sent to the principal for comment. That report is then the first item on the agenda of the next visit. If there are recommendations at that first visit then a conversation is held around those. In my experience with this approach most of the on-going recommendations are adopted. However, it is important to keep the recommendation in "for the record" while also writing up the actions taken by the principal and any outcome that might have. The report is also a good place to assist the chairperson attest that the principal meets the criteria of the body responsible for registering teachers.
Kea Education

Kea Education was founded by Alan Jermaine and is now led by Terry Hewetson, who brings considerable educational and business experience to KEA Education.

We pride ourselves on our professionalism, dedication and an ethical approach that encompasses respect for all the people we work with.
>>Terry Hewetson
Kea Services

- Consultancy for principal appointments
- Consultancy for assistant and deputy
principal appointments.
- Principal appraisals
- Leadership team appraisals
- For DIY schools we can assist with
"due diligence" and interview coaching
- Curriculum vitae development
- Interview coaching for applicants
- Psychometrics for recruitment
- Personality profiling
- Leadership team coaching
- Team building
>> Services
Kea Associates

We are open to highly professional educators throughout New Zealand joining us as Associates and utilising the facilities of KEA while still "running your own show".

This offer is only open to professionals who are independent consultants with no links to other private educational consultancies.
>> Kea Associates
New Zealand school term dates and holidays for state and state-integrated primary, intermediate, secondary and composite schools for 2019.
2019 school terms and holidays
START DATE
END DATE
HOLIDAYS

Term 1

Between Monday 28 January

(at the earliest);

and Thursday 7 February
(at the latest)

Friday 12 April

Saturday 13 April - Sunday 28 April

(includes Easter and Easter Tuesday and ANZAC day).

Term 2

Monday 29 April

Friday 5 July

Saturday 6 July – Sunday 21 July

Term 3

Monday 22 July

Friday 27 September

Saturday 28 September – Sunday 13 October

Term 4

Monday 14 October

Primary, intermediate and special schools:

No later than Friday 20 December

Secondary and composite:

No later than Friday 13 December

5 or 6 weeks (from school's closing date until opening

date of school the following year)
For a confidential conversation, with no obligation at all, on any of our services please phone:
Consultants
Terry Hewetson on: [021] 271 9001 or email This email address is being protected from spambots. You need JavaScript enabled to view it.
Psychologist
Shanel Winning on [021] 2777 225 or email This email address is being protected from spambots. You need JavaScript enabled to view it.
Webdesign and Branding
Britta Saxer on [027] 2909 605 or email This email address is being protected from spambots. You need JavaScript enabled to view it.