Up until 'Tomorrow's School" [1989] principal appointments were printed in the "Education Gazette". From that time onwards that service stopped for a number of reasons.
KEA is starting it again albeit on a voluntary basis. If you are a first time principal or an experienced principal who has won a new position you are welcome to share your good fortune with other educators in New Zealand.
You are cordially invited to send KEA Education an article about yourself and your new school. A photo would also be welcome. You must include the term you took up your new position and the province that your new school is located – as per the Gazette.
We recommend that you include your school's name and location – such as the nearest town – your new U-grade and something of your professional life to date and your vision for your new school. You may wish to add something of your personal life – family, interests and the like.
Please contribute up to about 100 words and email this and your photo to Alan Jermaine: This email address is being protected from spambots. You need JavaScript enabled to view it..
---
Testimonials
Kia Aroha College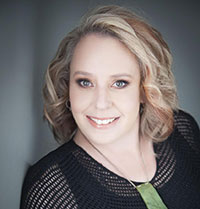 "I am honoured to take up the Principal's position at Kia Aroha College at the beginning of Term 3 2016, dedicating myself to continuing the work that has been done in the school over the past 22 years following the previous Principal. I am excited by the opportunity to work alongside the Board, staff and students to nurture the Designated Character of the school and further develop the critical pedagogy and culturally responsive practice our school is well-known for. My commitment to making my first principal role an amazing success is paramount. I am looking forward to leading Kia Aroha College into the future."

Kia ora ano

Haley Milne
MEdAdminLead