DP - Target Road School - 4 units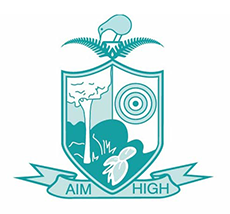 [Years 0 - 6, Roll 430]
---
We are seeking an exceptional Deputy Principal who believes and shows through their actions that people are the most important thing in the world.
We are a growing school that is embarking on its journey towards collaborative learning and teaching. We have a culture in our school and community that reflect the school values of Manaakitanga, Takohanga and Manawaroa.
The Deputy Principal will be responsible for inclusive practice within the school, enhancing teacher capabilities and working with the leadership team to support the school's vision to come to fruition.
The ideal person for our school will be:
A kind, collaborative, innovative and motivated leader.
An educational leader who is successful at building trust relationships and supporting teachers to meet the needs of all ākonga.
A leader with a desire to grow and support te ao Māori within our school.
A leader familiar with recent research into effective educational change leadership.
Inclusive, visible and approachable with a great sense of humour and who enjoys excellent relationships.
Application Schedule
Applications should be as described in the application pack letter and received by e-mail.
Applications close at 5.00 pm, 14 February 2022.
Applicants will hear after 23 February if they go to interview on Saturday, 5 March 2022.
Position commences at the start of term 2, 2022.
How to apply
The two essential application forms must be obtained from Ngaire Jermaine of Kea Education at This email address is being protected from spambots. You need JavaScript enabled to view it..
Documents for the Application:

9. Quick Target Road Referee Report (Word document)

School Website
Applicants should also study the school's website: www.target.school.nz.