U7 Principal - Papatoetoe Central School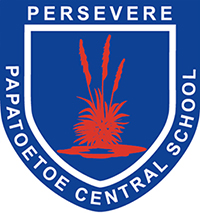 Years 0 - 6, Roll 794
Established 1857
Position commences the start of term 3, 2017.
Our Principal is retiring and we are looking for someone who will be committed to enhancing our high performing South Auckland school that celebrates bi-culturalism and multi-culturalism.

We are a superbly resourced primary school with a sheer abundance of Apple digital devices. We are renowned for innovative, cutting-edge programmes that contribute to making a difference to student achievement.

Are you an innovative leader with proven interpersonal and communication skills?
Are you "the one"?
Application Schedule
Applications close at 5.00 pm on 25 March 2019.
Applicants will hear by 10 April 2019 if they go to interview on Saturday, 27 April 2019. Position commences 17 June or earlier by negotiation.
How to apply
The essential application form must be obtained from Alan Jermaine of Kea Education at This email address is being protected from spambots. You need JavaScript enabled to view it..
Documents for Application:

4. Clean Slate Act

5. The Gazette advertisement
School Website
Applicants should also study the school's website on www.pcs.school.nz.